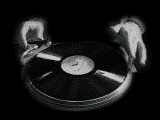 Doug Wendt, recipient of the Ralph J. Gleason Award from the Rex Foundation in 2015, has been working in the arts, radio, & music business since co-hosting BISON REVIEW on KUDI in Montana in the mid-60s. After two summer stints at KUDI, where he hosted a nightly progressive rock show entitled FOCUS COLLAGE on Central Montana's best rated Top 40 station, Doug received a Masters Degree in Filmmaking from the San Francisco Art Institute in 1972.

Doug's films have been awarded festival prizes and been seen in museums and on NBC TV's SATURDAY NIGHT LIVE. "Wendt possesses one of the most original and zany minds in film, (forging) a totally personal style of filmmaking by blending satire with a unique perception of mankind's follies."-Pasadena Film Forum. He has served as President and Board Member for CANYON CINEMA, the world's largest repository for independent films. Canyon Cinematheque curator Carmen Vigil described Wendt's films as continuing "to please upon repeated viewings... his humor is based on the language of film in much the way the writings of Thurber derive their humor from the language of words. (Doug's) a versatile film artist with an expansive lyric wit and a gifted ability to work with what is mysterious and absurd in our real lives and collective dreams." In June of 2014 he premiered five new films of his in a special one-man film show in San Francisco at Canyon Cinema Salon.

Doug has provided assistance for many films including several on Bob Marley as well as acted as Music Consultant for MANDELA, SON OF AFRICA, FATHER OF A NATION (a Best Documentary Oscar nominee in 1997); Soul Syndicate's WORD SOUND & POWER; and many others. Wendt worked as Production Manager for a film on Art in China and as Location Manager/Assistant Director for Paramount Pictures' hit movie 48 HRS with Nick Nolte & Eddie Murphy. His revealing interview with Peter Tosh is featured throughout Tosh's STEPPING RAZOR RED X film. He has been an adjunct professor teaching Film History courses at GFC-MSU since 2007 and similar cinema subjects at UGF since 2012.

Wendt has continued to work on commercial radio stations since 1974 beginning with KTIM in San Rafael, California and moving to San Francisco's KQAK in 1983 and KFOG in 1988 where he began syndicating world music programs nationally. Since the mid-80s he has also been producing radio programs for non-commercial stations including KCRW, KPFA, KUSF and KECG. He has also organized and hosted several fund-raising events on the radio. From 2013-2014 Wendt ran Reggae MD, a full time reggae radio station for the online radio pioneer radioIO.

Doug was Station Manager & Program Director at KGPR in Montana from 1998-2002 where he hosted or produced several radio shows including NATIVE SON RISING, BIG SKA COUNTRY , REGGAE MOUNTAIN FRONT, LETTERS FROM ACROSS THE GREAT DIVIDE, VOICES & VIEWS, and WORLD SOUND VISION. He was nominated for the prestigious Tom Donahue Award for Best DJ Of The Year in 1994 by the S.F. bay area's Coalition For Eclectic Radio.

Since 1994 Doug has been spending most of his time in Montana where he was born and raised. He has worked part-time as a journalist contributing to ROLLING STONE, BEAT MAGAZINE and others as well as written major articles for BILLBOARD, THE SAN FRANCISCO CHRONICLE, PULSE, BAM, CMJ, ROCKPOOL and more. Wendt has penned liner notes for recordings issued by Island Records, Heartbeat/Rounder, Alligator, Shanachie, Putumayo, Bongo Boy, Rhino and Ras labels.

He is currently working on a series of compilation CDs based on his radio programs and custom mixes after previous compilations co-produced for Midnight Dread Records with Rhino (NATTY & NICE-A Reggae Christmas) & Pow Wow Records ('MOTOWN MEETS TRENCHTOWN') plus consulting for Putumayo Music (AFRICAN REGGAE, REGGAE AROUND THE WORLD, now in its 10th Anniversary Edition, and TRIBUTE TO A LEGEND Bob Marley).

Wendt was also Music Director for PBS' local arts and entertainment series, "Q", produced in 1992 for KQED-TV, Channel 9 in San Francisco. He has also served as resident Worldbeat Reporter for American Public Radio's long-running daily nationwide WORLD CAFE program originated from WXPN in Philadelphia. World renowned reggae archivist & expert Roger Steffens says his favorite sound system is Doug Wendt's Midnight Dread Sight & Sound System "as Midnight Dread is an absolute on the dance floor and world beat hero".

For nearly 25 years Doug worked independently and in association with Bill Graham Presents concert promotions and others providing publicity and public relations for special events while producing thousands of radio spots for a wide variety of sponsors.

Doug is well known internationally for his popular worldbeat dance party originally presented from 1988 to 1994 at San Francisco's KENNEL CLUB. Featuring world music videos from all over the globe plus custom edited videos compiled by Doug projected onto three large screens; this ever-changing, all-inclusive five hour filmic trip around the world was hailed by DETAILS MAGAZINE as "Best Night Out In America". O GLOBO in Rio de Janeiro called his presentations "An Empire of the Senses." Thousands have watched as Wendt brought the world to their feet. His sets at 1995's massive AIDS Dance-A-Thons in Los Angeles and San Francisco were described by the events' Entertainment Coordinator as "the talk of the evening. (Doug's DJ sets) totally galvanized the crowd. Incredible! Fantastic! The audience (over 7,000) loved it!"

Wendt's big-screen video selections helped ring in the New Year with Santana and Al Green at Oakland Coliseum in 1995. His rare Bob Marley videos appeared on the bill at the annual Bob Marley Day Festival at Kaiser Auditorium in 1996 and 1997. His video set-up at 1997's ARTI GRAS, a fund-raiser for Paris Gibson Square's Museum Of Art helped make that event a success. Doug rang in 1998 with a 3-screen video extravaganza at Bozeman's Emerson Cultural Center. His live band appeared along side his special visual creations at Alley Galleria in June 2009.

He was named Program Director at KGPR in June of 1998 and became Station Manager there that September. In 2002 Wendt left KGPR to fully pursue his various interests. KGPR regularly broadcasts his radio production, now in its 16th year, entitled NATIVE SON RISING featuring music by & for indigenous peoples. It had its premiere there on January 24th, 1999. It was broadcast on over the airwaves in the San Francisco area every morning at 6am. In 2009 Doug began producing BEST OF ALL WORLDS for World One, a series of world music specials, 1960's DEEP SIXTIES flashbacks, GHOST TOWN SOUND RADIO, & other themed shows which are aired every day of the year at Noon. His MIDNIGHT DREAD reggae show returned to the airwaves there May 1st, 2012.

Doug's live performance creation GHOST TOWN SOUND, a mix of western/indian/reggae, debuted July 4th, 2008 at the World One Festival in El Cerrito in the San Francisco bay area. He played there again July 3rd & 4th, 2010 and 2012 as well as at The Fillmore and Ashkenaz. He's been producing a highly acclaimed series of GTS radio shows for World One since 2009. His latest liner notes on Bob Marley appear on Putumayo's Tribute To A Reggae Legend cd released in July 2010.

Wendt has also appeared at The Fillmore Auditorium, Pasadena Film Forum, UC Berkeley Greek Theatre, Reggae Sunsplash USA, The L.A. Theater Center, New Orleans By The Bay, The Portland Museum, Reggae On The River, Staples Center, Canyon Cinematheque, Dreadstock, Winnipeg Folk Festival, CMJ's New Music Seminar, clubs in Europe and much more plus private parties including a world music celebration at Lucasfilm¹s Skywalker Ranch. Currently he¹s working as Adjunct Professor teaching Film History and media analysis at UGF in Montana as well as working on various special projects like writing, performing, and producing recordings for GHOST TOWN SOUND, which released its first CD in 2015.

Doug Wendt¹s first official Ghost Town Sound video (http://vimeo.com/110556406) was issued in October 2014 for Doug and his band's debut recording GHOST TOWN SOUND on Midnight Dread Records. The album includes many songs with Montana references in a unique blend of western, native, reggae, and dub poetry styles. An image from Deeling Gregory's painting "Mystic Traveler" is the CD's cover. Another of her series of large scale Ghost Town Sound paintings "Spirits Grazing" also serves as the album's artwork. It was recorded at Bongo Boy, Hollow Bone, and Tuff Gong Studios in California, Idaho, England, and Jamaica.

The track listing includes several compositions with lyrics by Doug including "Ohtahku", "Vision Quest USA", "Auditor", "Empty Town", and "American Ghost Town", the latter song a new version produced by Steve Marshall of his Lee 'Scratch' Perry CD's title selection THE END OF THE AMERICAN DREAM. A track provided by Indigenous Resistance entitled "Crow Testament" came from a Steven Stanley remix at Tuff Gong Studios in Kingston, JA. Other highlights include "ND Waza Bat" written by original landlord Keith Secola from the wide-ranging 'Great Native American Songbook' as well as Neil Young's "Boxcar" and Bob Dylan's "Tiny Montgomery". Players include Daniel Orlick's Posse (C-Dub), Jimmy Foot (Reggae Jackson & The Rhyth-O-Matics), Doug Sternberg (Jah Provide), Marc Wendt (Lumanation), Steve Powell, Stevie Culture, Catherine-Rose Wendt, Doug and many others.

In February 2015 The Rex Foundation's Ralph J. Gleason Award was given to Wendt "In memory of music journalist Ralph J. Gleason, a major figure in the advancement of music in America in the 1960s, whose openness to new music and ideas transcended differences between generations and styles. Doug Wendt has been one of the most influential people in the country in bringing Reggae and World Beat music to the American public... Aside from all of his work as a DJ, VJ, journalist and consultant he has accumulated an extraordinary archive of live and recorded reggae and world beat music and videos which he has been in the process of digitizing for posterity. The funds from a Rex award will help him continue to convert his vast personal library of music to digital form."


Select Press Articles On Doug
Contact: midnightdread@gmail.com