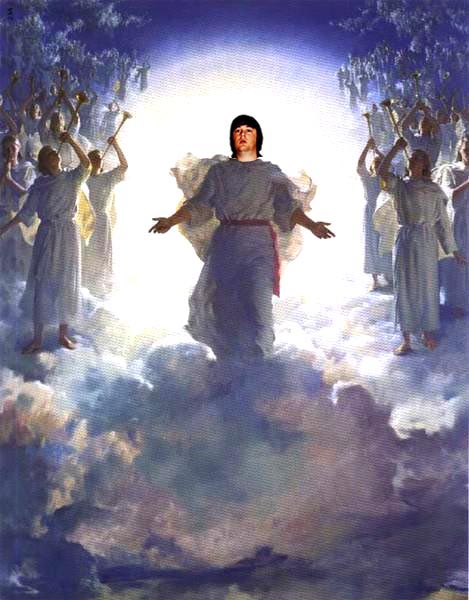 Waiting for SMiLE with the Man of Constant Sorrow aka

The Third Coming of SMiLE
On 11/1/11 Brian Wilson & The Beach Boys' SMiLE SESSIONS came in for a landing after 44 earthly rotations around the sun. It's ostensibly a first issue final mix of the crucial PET SOUNDS follow-up with enough extras (7 hours or so) for endless custom sequencing and remixing. I've been there before, a couple of times.

I did two Midnight Dread home mixes of SMiLE, one in the late 1980s that I gave to Brian & one from the mid 90s. Here's my first version constructed by dubbing 15 ips tapes in the wee hours of the morning at KFOG in San Francisco where I also razor cut the edits. I made it so it would fit onto one LP; two sides, two suites. Of course that was before what's been recently known and decided.

You're listening now to Part 2 of my May 2001 Psychedelic Beach Beatles four hour program which starts just a little way into that first Midnight Dread SMiLE 'solution'. Parts 1 & 3 of the same radio special with their own brief descripts can also be accessed below. What's playing now begins and ends with my original assembly, an alternative SGT. PEPPER Side 2 Midnight Dread style added in between. Also below, an article on SMiLE I wrote for a cover story for the San Francisco Weekly in 1991 followed by my post on Brian Wilson Presents SMiLE from 2004. -Doug Wendt, October 2011
Some say it's the greatest album never released. Others maintain (me included) it's the greatest album ever. And it's retrievable.

Twenty-five years ago this summer and fall, Brian Wilson was hard at work in L.A. on the massive breakthrough single "Good Vibrations" and SMiLE, the landmark LP originally set for issue in December 1966.

When "Good Vibrations" was released that October, it amazed everyone and stormed the charts worldwide. By the time the Boys toured Europe sans Brian in November, they'd eclipsed the Beatles as best band of the year in many music mags. Meanwhile, back at Gold Star Studios, Brian created a masterpiece unequaled in this century, and accessible today through the synthesis of remnants on several released CDs and bootlegs.

For all the sordid mayhem surrounding the project, get the crucial Look! Listen! Vibrate! Smile! book by Domenic Priore (P.O. Box 4131, Carlsbad CA 92008) which single-handedly revived my interest in an album I'd long thought "destroyed". At its time of scheduled release (pre- "Strawberry Fields Forever" and SGT. PEPPER, which wouldn't be the same had SMiLE come out) it was as highly anticipated as any pop record ever.

SMiLE is two gigantic suites: "An American Pastorale" and "The Elements" - Sides One and Two respectively. The first begins with the originally planned seven-plus minute single of "Heroes and Villains" (other killer versions appear as bonus tracks on last year's SMILEY SMILE CD), setting the stage for an impressionistic history of America with surreal Van Dyke Park's lyrics and Brian's brilliantly dense and sparse sonic soundscapes.

SMiLE presages many musical trends of the past two decades, including world beat (African and Hawaiian chants), reggae, dub-outs, sampling, collaging, the final chord of "A Day In The Life", and other Pepper-isms, plus a 'get back' mentality that the Stones and Beatles would take years to wander around to. There's even a section that sounds more far out than the feedback frenzy Jimi Hendrix unleashed a year later after hissing "I'll never hear surf music again."

Sarods turn into banjos, harpsichords battle Fenders and french horns hoot like elephants under SMiLE's spell. See AN AMERICAN BAND video for more and Park's description of run-ins with Mike Love over avant-garde environmental lyrics like "over and over the crow flies uncover the cornfields." My personally customized cassette version (which I spent over 100 hours assembling) ends Side One with psychedlic dubs of "Good Vibrations".

Side Two begins with more versions of "Vibrations" and works its way through air, earth, fire and water, ending with "Surf's Up", a monster piece of Parks/Brian/acid/hash vision that also appears with Carl crooning on the CD of the same name. Much could be said about each section, but "Fire" remains especially cathartic and frightful in our dimension. Check the SUNFLOWER CD for "Our Prayer" and "Cool Cool Water", other important parts of the puzzle.

Note to Brian Wilson: Dump Landry, have some Cherry Garcia and a wild ecstasy filled weekend - then put this sucker out!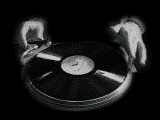 The Second Coming of SMiLE
How many people have ACTUALLY waited 37 years for SMILE to be released.... and what is your anticipation level of it now finally its being released? (posted by Daniele on August 23, 2004 at brianwilson.com)


In Reply Posted: August 24, 2004
Subject: December 1966-September 2004
Message: I saw the SMiLE album mock-up in the window of a record store in Bozeman, Montana in December of 1966 as a freshman at MSU. I went to that store frequently thereafter thru January '67 but the album never came out & the window display disappeared. Weird, I thought. A year later while at Whittier College near L.A. I saw the LA Times article stating the SMiLE tapes had been destroyed by Brian. SMILEY SMILE comes out, but it's mostly a huge let down, especially after seeing the Leonard Bernstein special with Brian performing "Surf's Up" earlier. Twenty years later I'm walking down Haight Street in San Francisco and see Dominic Priore's LOOK LISTEN VIBRATE SMILE book in a comic book store and soon find out the 'destroyed' album actually sort of exists.

Now the anticipation is really unleashed and I spend years trying to re-constitute it, even giving Brian a cassette of my first mix at his book signing appearance on Powell Street in S.F. just after WOULDN'T IT BE NICE is published. My second cassette mix is compiled after even more fragments are unearthed. I listen to it often, psyching myself up for my regular DJ/VJ shows at The Kennel Club in SF from 1989-1994. I write about SMiLE for the SF Weekly pointing out its early use of native chants, dub-like effects, world music elements and overall grand sweeping vision. Then the GOOD VIBRATIONS box set comes out providing a semi-sweet official SMiLE suite of sorts in glorious high quality sound.

Now I cool down my custom compendium instincts and wait patiently for more to be revealed. Another decade passes during which Brian goes on tour. I'm back in Montana and fly to S.F. to see his first bay area show ever. It takes place at The Warfield. When they open with "The Little Girl I Once Knew" I know immediately SMiLE may be on the way. This July I fly to Amsterdam and see SMiLE live twice over two nights at The Hague where Brian opens his second European SMiLE tour. It's great. It's beyond expectations. It's finished!

The new studio version comes out September 28, 2004. Can the original be far behind? In the glacial time frame of SMiLE all things must pass. Am I psyched? Absolutely. The most amazing and stunning audio achievement of my and many lifetimes with lyrics that perpetually unveil new layers of meaning is finally coming out on disc and I'm smiling from ear to ear. The Good Vibrations album is here and I've been waiting nearly thirty eight years. It's been a long summer. Thanks Brian. -Doug Wendt